A Better website means Better user experience.
Best Website Designing Company
the best website designing company in Delhi provides you the best web design solutions, with a team of skilled website designers and developers.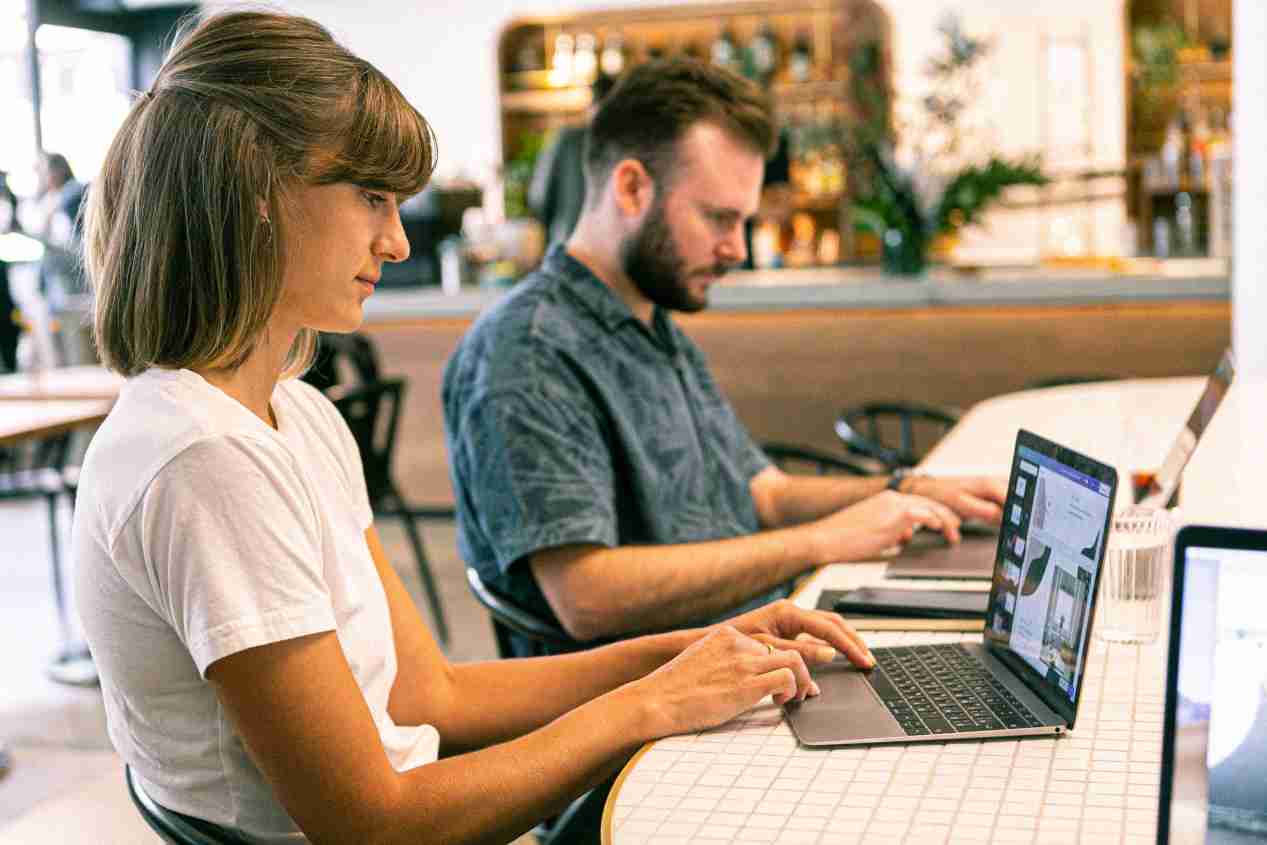 As among the most skilled eCommerce web designing company in Delhi, we have acquired an expertise of developing Static, Dynamic, E-commerce, WordPress, Magento & Shopify websites. Get started with conversion centric web design services.
Get world class website designed by Cloud-i7
We are popular for offering creative websites for almost all kind of businesses, individuals, corporates, SMEs, Brands, Instituions, Organisations, Agencies and Govt. Projects etc. With experience of over 10 years in the industry, we create mind blowing web design which is as per latest technology, mobile responsive to give best user experience in smartphones, laptops and computers.
We are expert in Corporate website designing and creating a professional and visually appealing online presence for a business or organization.
Ecommerce website designing involves creating a digital platform for businesses to sell their products or services online.
Landing page designing by Cloudi7  involves creating a focused and targeted webpage aimed at converting visitors into leads or customers.
Static/HTML Web Designing
Static web designing involves creating websites with fixed content and layout that do not change until manually updated.
Responsive Website Designing
We always design Responsive  websites that adapt to different screen sizes and devices, providing an optimal viewing experience for users.
As per Our Clients need We do Custom web designing, creating websites tailored to specific business needs, with unique features and functionalities.
We bring you powerful advantages to navigate your digital transformation
Accelerate Business Value with Cloud Web
Innovate, transform and grow with leading-edge technologies and full-stack capabilities
"Amazing Designs and Quality Work!"
"I am in total love with Cloud-i7. It has encouraged me to dream bigger about my business "
Web Designing Company In Delhi | Web Designing in Laxmi Nagar | Web Designing in Akshardham | Web Designer In Jhandewalan | Website Designer in Shahdara | Website Designer in Daryaganj | Web Developer in Sadar Bazar | Web Designing Company in Saket Delhi | Web Designing Service in Palam | Website Development Company in Uttam Nagar | Web Designing in Connaught Place | Web Designer in Kanjhawala| Web Designer in Rajouri Garden | Website Developer in Defence Colony
Web Designing Company In Lower Parel | Web Designing in Mahim | Web Designing in Central Mumbai | Web Designer In Warli | Website Designer in Dadar | Website Designer in Churchgate | Web Developer in Nariman Point | Web Designing Company in Kolaba | Web Designing Service in Daman and Diu | Website Development Company in Matunga | Web Designing in Bandra | Web Designer in Ville Parley | Web Designer in Rajouri Garden | Website Developer in Defence Colony
Web Designing Company In Delhi | Web Designing in Laxmi Nagar | Web Designing in Akshardham | Web Designer In Jhandewalan | Website Designer in Shahdara | Website Designer in Daryaganj | Web Developer in Sadar Bazar | Web Designing Company in Saket Delhi | Web Designing Service in Palam | Website Development Company in Uttam Nagar | Web Designing in Connaught Place | Web Designer in Kanjhawala| Web Designer in Rajouri Garden | Website Developer in Defence Colony